Besides personal memoirs and family histories, sonoma LifeStories offers a number of business oriented features:
Business histories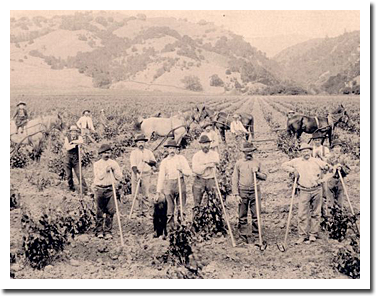 A written business history includes the origins and growth of a local family business (i.e. family operated winery) through generations. My job is to discover and describe the unique personal appeal of your business so that customers feel that they know you as people, not just product.
Website content
As an experienced writer for websites, I have learned how to write for content, emphasis, visibility and placement optimization. Again, I will focus on the unique appeal of your business.
Historical articles and research
There is nothing I love more than doing historical research and writing about the history of the places in which you live and work. As a writer I get thoroughly wrapped up in the place that I write about.
Professional articles
I have 20 years experience writing professional articles on a vast array of subjects. I write in a straightforward, concise manner and am skilled at organizing and editing. As a psychotherapist, I have written approximately 30 published articles and especially enjoy writing for the web.
Editing and proofreading
Editing and proofreading come naturally to me because I pay so much attention to detail. With everything I write, I edit repeatedly over a period of time. For me, good editing is at the very heart of writing.
Examples of my professional writing